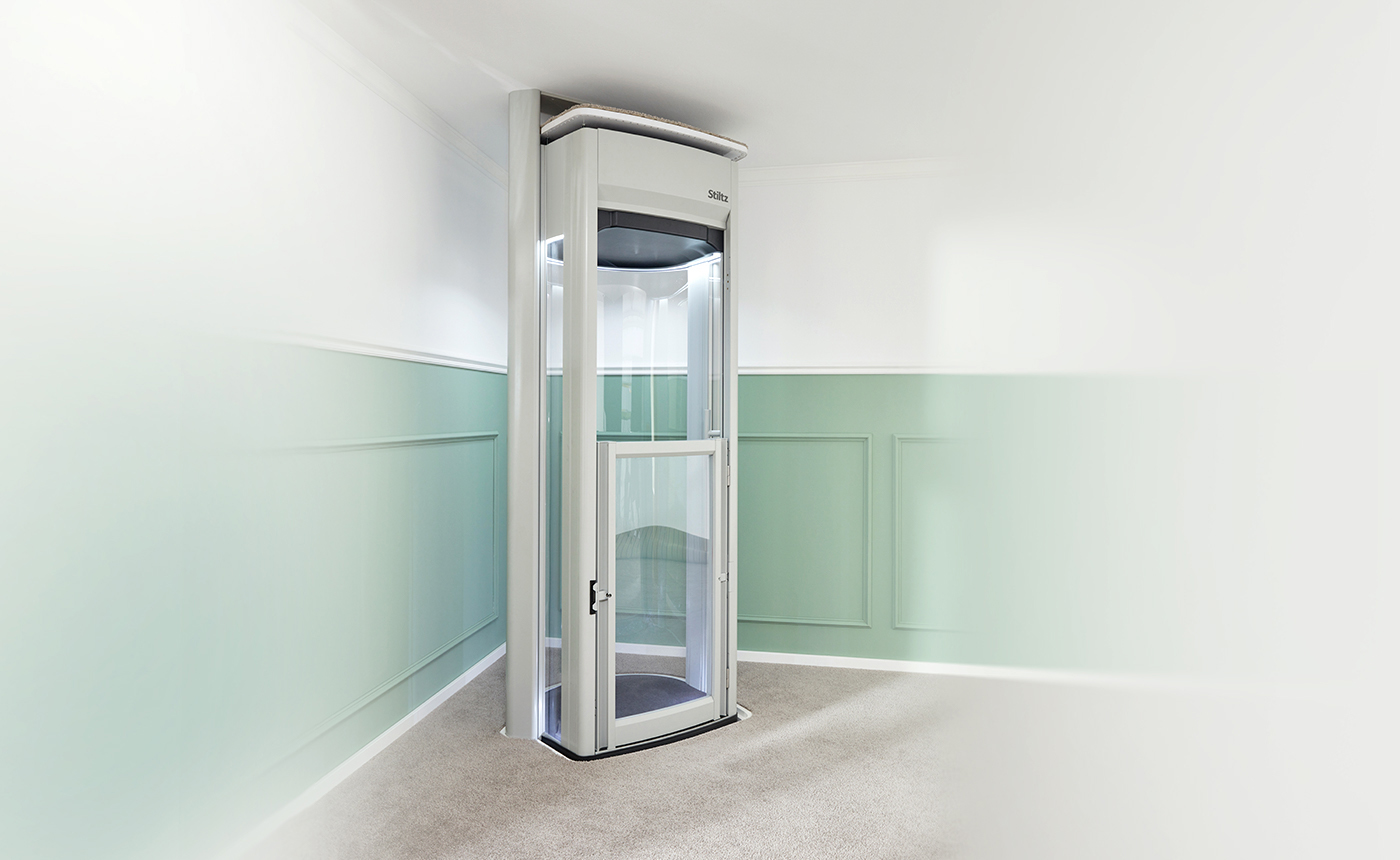 Residential Elevators from Stiltz Canada
Welcome to Stiltz Home Elevators Canada. The Stiltz Home Elevator is an innovative residential elevator which can help you stay in the home you love when the stairs become more difficult. Our selection of Stiltz home lifts are a practical and popular alternative to a traditional stairlift. Stiltz home lifts are much easier and less expensive to install than a traditional hydraulic home elevator.
At Stiltz, our stylish residential elevators offer homeowners an ideal way of future proofing their property with a more convenient way of travelling between floors. Choosing a Stiltz Home Elevator is a more cost-effective compared to moving house and less expensive and disruptive than building a downstairs extension – and by adding a home lift you can add value to your home.
Call (844) 4 STILTZ or (610) 443-2282
or email us to order your free Stiltz Lifts information pack.
Residential Elevators: Watch The Home Elevator Benefits Video

Stiltz Home Elevators Range
The Stiltz Home Elevator can be installed in virtually any section of a two-storey Canadian home thanks to its compact footprint, built-in drive system and self-supporting stilts. At Stiltz Home Elevators Canada, we offer a complete residential elevator selection to suit any needs including the Stiltz Duo Home Elevator and Stiltz Trio Home Elevator with a standard installation taking no more than one day.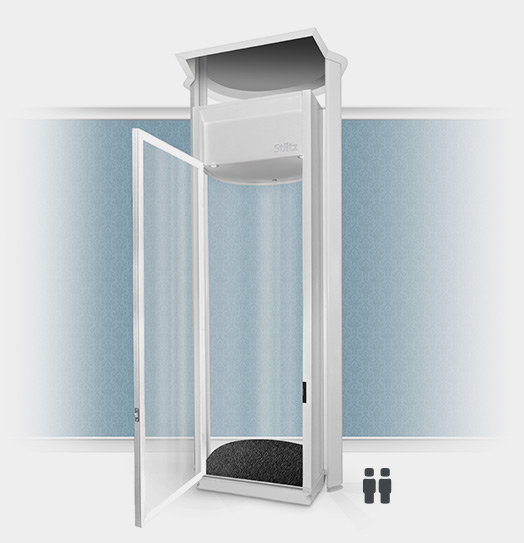 The Stiltz Duo Home Elevator is the perfect alternative to a stairlift or conventional hydraulic home lift. Capable of taking two passengers up to one floor in under 30 seconds, the Duo Home Elevator offers freedom and flexibility that cannot be matched.
The Trio Home Elevator is ideal for users who need a bigger home lift to accommodate a standard-sized wheelchair or walking frame. Larger than the Duo but still compact, the Trio Home Elevator allows you to live independently at home.

Small Footprint
The Stiltz Duo Home Elevator has one of the smallest footprints of any residential lift available and takes up less than 7sf. It can be placed at any angle and the remarkably small footprint means there are almost limitless spaces where our lift can be installed.

Quiet
Unlike other home elevators, Stiltz do not use noisy hydraulics or vacuum systems as our home lifts are powered by a quiet built-in electric system. It simply plugs straight into a regular outlet and does not require a machine room or external pump system.

Fast Installation
Our residential elevators are made up of modular sections which all capable of passing through and under standard doorways and ceilings. This drastically reduces installation time and means a standard retrofit application takes no more than one day.
Power Consumption
All Stiltz residential elevators are very efficient and use a small amount of power. The home lift plugs straight into a standard domestic power socket making the home lift low on power consumption and very economical.

Unique Guide System
The two parallel and vertical guides bear the load of the entire residential elevator. As the guides are at the centre line of the lift they create a self-supporting structure which eliminates the need for supporting walls.

Self Contained Drive System
The Stiltz Home Elevator uses a roped drum-braked gear motor drive system which is neatly contained within the lift itself. All of the mechanics are in one place, hidden from view, situated at the top of the in-home elevator.
It costs a lot of money to move house but buying a Stiltz home lift has meant we can stay in the home we love.
Paul, 47
My husband is in a wheelchair and Stiltz's lift has given him his independence back and changed our lives
Anne, 46
It's absolutely wonderful and the elevator lift is very quiet too. My wife couldn't be without it now. We're very satisfied.
Don, 80
For more information please call (844) 4 STILTZ or (610) 443-2282